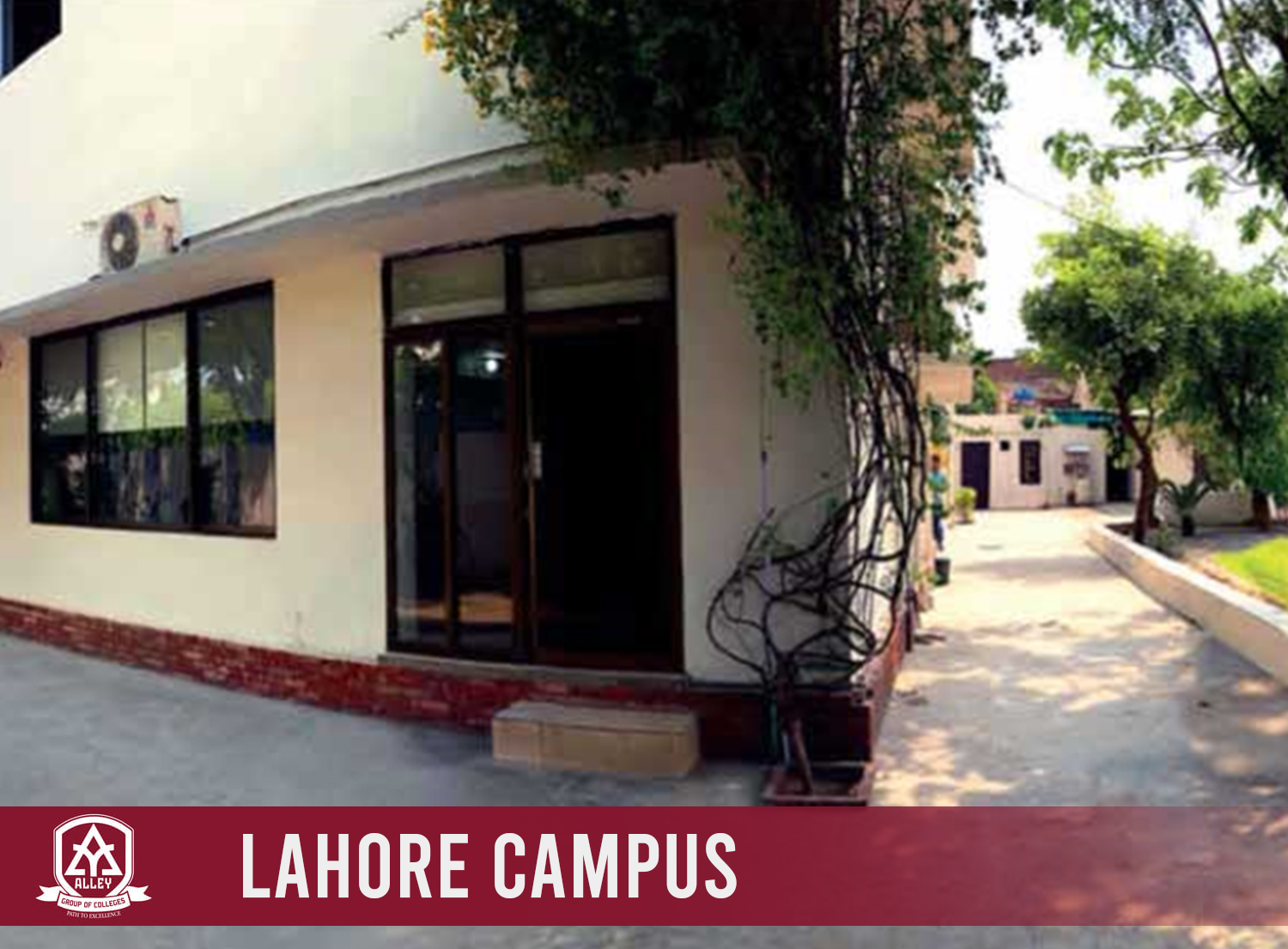 Located in the heart of the city, Gulberg II, Alley College of Law (Lahore Campus) captures the hearts and minds of visitors with its eye-catching ambiance, lush green lawns, purpose-built structure, and state-of-the-art student facilities. ACL has attained its status as one of the top three institutes in the city, known for its student-friendly environment.
Courses offered at Lahore Campus
Graduation Courses
Semester Programs: BS Hons. (IT, Math, English, Zoology)
LLB (5 Years Program)
 Principal's Message
Welcome to Alley College of Law, where we educate and prepare our students for legal practice in an ever-changing legal profession through rigorous classroom instruction and in-depth practical exposure. Legal education is at a crossroads right now, and Alley Law is all set with innovation to address the needs of future legal minds in the ever-shifting landscape. For us, teaching involves more than providing academic instruction. It is about nurturing the individual – academically, ethically, emotionally, professionally, and physically – equipping students with lifelong skills to become compassionate, responsible, and contributing citizens. Ultimately, we aim to help them develop an understanding of the world, their community, and their role in it.
You are welcome to visit our campus, see the facilities, and meet with our vibrant faculty and pleasant staff. We at Alley look forward to meeting you.
Raghab Nawaz
Principal Lahore Campus
College Hours
Monday - Friday
8:00 - 16:00
Address
Lahore Campus
Gulberg II, Lahore